Life Insurance — Simple. Fast. Easy.
Welcome to the
Fast & Full®
Life Application Process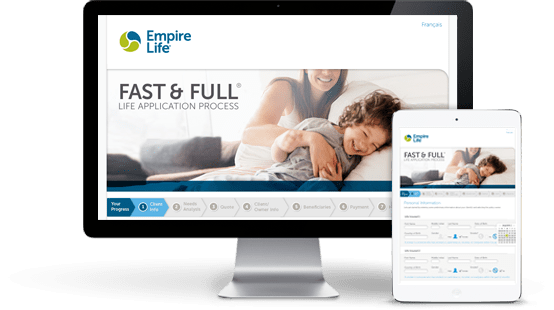 We Value Advisor Feedback
Over 3,300 enhancements made since launch! 1
1 Based on Fast & Full data available as of July 2019.
Recent Updates
Save time by starting and saving an application prior to meetings and spend it advising clients.
Easily navigate back and forth to make changes in your Fast and Full applications prior to submission.
Make key policy changes online from your My Advisor Dashboard, including delete/decrease coverage requests and juvenile non-smoker rate changes.
Time saving tip!
You can pre-populate multiple illustrations for the same client to demonstrate different scenarios. When you meet with your client you can quickly and easily resume the saved illustration step and select the scenario that best meets your client's needs.
Fast & Full®
Life Application Process