Fast & Full®
Life application process
A simple, fast, easy way to get your clients life insurance online.
Get Started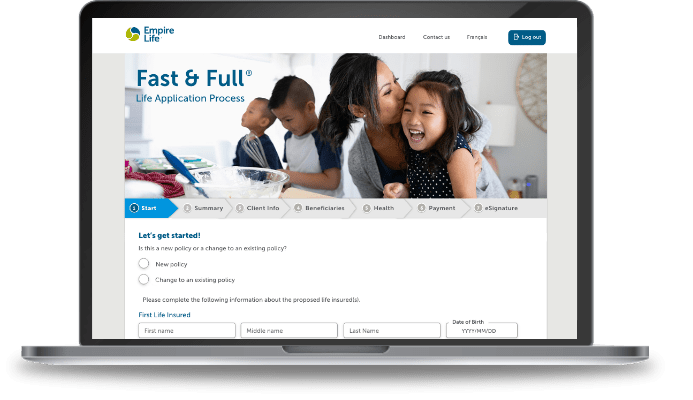 We value advisor feedback
Over 3,300 enhancements made since launch! 1
Recent Updates

No-Fluids to $2M No-fluid life underwriting requirements on coverage amounts up to $2 million for ages 18 to 50.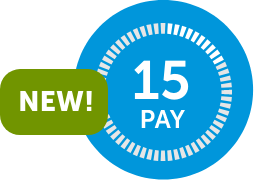 15-Pay CI Protect Plus 100: NEW15-Pay CI Protect Plus 100 provides comprehensive coverage for 25 critical illnesses to age 100, fully paid after 15 years, with guaranteed level premiums.

COVID-19 Update Empire Life recommends customers to wait 30 days after they have returned from a trip outside of Canada or after full recovery from a positive diagnosis of COVID-19 before submitting insurance applications in order to limit greater potential for their application to be declined. Customers should not be showing any symptoms of COVID-19 when submitting an application.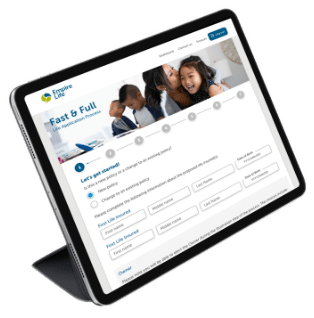 Time saving tip!
You can pre-populate multiple illustrations for the same client to demonstrate different scenarios. When you meet with your client you can quickly and easily resume the saved illustration step and select the scenario that best meets your client's needs.
Fast & Full®
Life application process
1 Based on Fast & Full data available as of July 2019.