Fast & Full®
Life application process
A simple, fast, easy way to get your clients life insurance online.
Get Started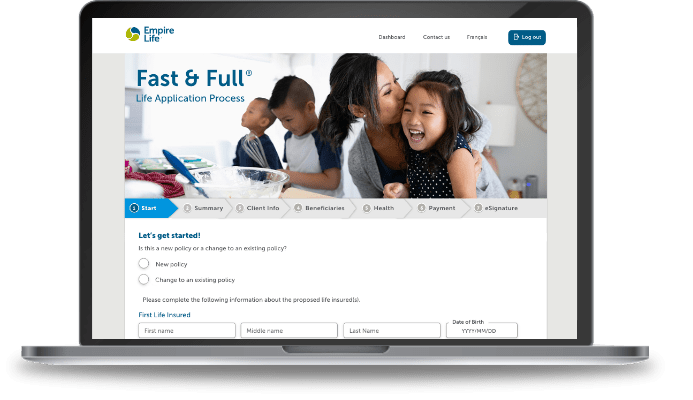 We value advisor feedback
Over 4,000 enhancements made since launch! 1
Recent Updates

eVision Insurance Illustrator™ A simpler way to run illustrations with new features and an improved modern design.

Improved juvenile application experience Streamlined process using plain language and up to 66% fewer follow-up questions. Now greater potential of auto approved applications for juvenile life insureds.

New lower term life insurance rates Our initial term premium rates have decreased an average of 5.3%.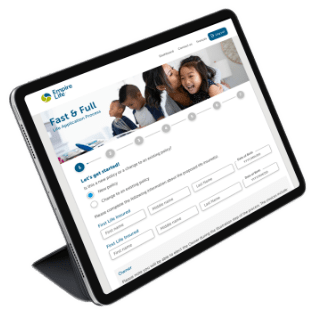 Time saving tip!
You can pre-populate multiple illustrations for the same client to demonstrate different scenarios. When you meet with your client you can quickly and easily resume the saved illustration step and select the scenario that best meets your client's needs.
Fast & Full®
Life application process
1 Based on Fast & Full data available as of October 31, 2021.