Fast & Full®
Life application process
A simple, fast, easy way to get your clients life insurance online.
Get Started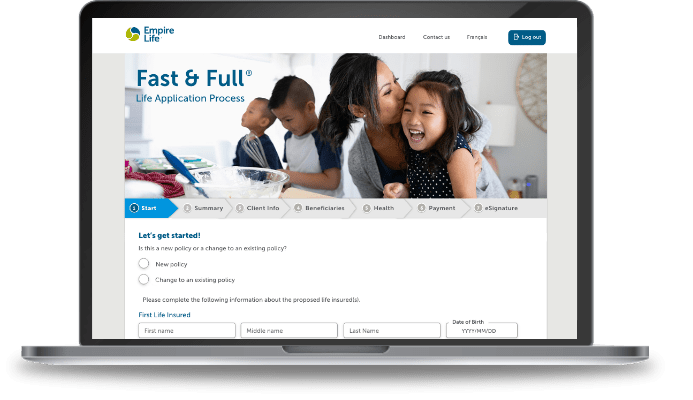 We value advisor feedback
Over 3,300 enhancements made since launch! 1
Recent Updates
EstateMax® 10 Pay and Optimax Wealth® 10 Pay options for participating life.
Reduced life underwriting requirements up $750K for ages 18 to 45.
Save time by starting and saving an application prior to meetings and spend it advising clients.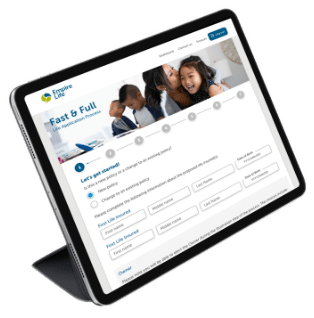 Time saving tip!
You can pre-populate multiple illustrations for the same client to demonstrate different scenarios. When you meet with your client you can quickly and easily resume the saved illustration step and select the scenario that best meets your client's needs.
Fast & Full®
Life application process
1 Based on Fast & Full data available as of July 2019.